There was a time in recent years when beards were so trendy you couldn't walk around your neighborhood without encountering a scruffy squad of hipster-brewed masculinity. The fade has since dwindled, but according to a new study, men may have opted out of the fad too soon.
RELATED: This baby just discovered the true purpose of all beards
In an effort to understand which facial features women find most attractive, a group of researchers decided to try to quantify attraction to beardedness. It's obviously an important topic to consider, considering that "How masculine facial features (shape and beardedness) determine men's attractiveness has presented somewhat of a paradox in studies of human mate preferences."
A paradox, indeed.
A new research paper published to the Journal of Evolutionary Biology suggests that women find men with longer beards more attractive for long-term relationships. Women were shown images the same man sporting several different lengths of facial hair — clean-shaven, light stubble, heavy stubble and full beards — and rated them for physical attractiveness in general, for a short-term liaison or a long-term relationship.
RELATED: The 11 sexiest beards in Hollywood are perfect inspiration for No Shave November
The results showed, in general, a correlation between beardedness and masculinity. Heavy stubble received the most favorable rating for attractiveness, followed closely by a light stubble. Both of those, however, were judged as better suited for a casual liaison. The full beard took home the gold as the first choice for a long-term relationship.
Makes sense to us!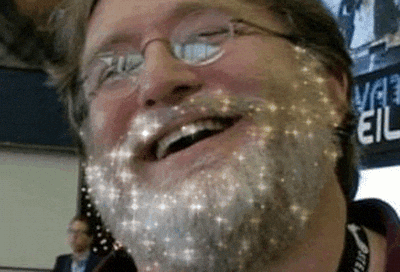 GIF Source: www.gifbay.com