Buzzfeed chose the oddest way to announce that the Houston Astros had won the World Series.
Clutch City took the Los Angeles Dodgers in a hard-fought 7 games, but you'd never know that from an article posted by a Buzzfeed reporter located in Los Angeles.
RELATED: Houston Astros make history and win World Series
"Dodgers Lose World Series" the title reads.
Not "Houston Triumphs in World Series," "Houston Tops Dodgers in World Series," or even "Houston Wins."
The article's summary says only that they lost to a team located 1,500 miles east of Los Angeles.
Not naming Houston, they just inserted this gif: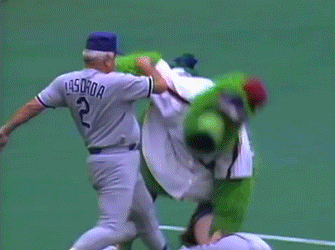 Um…what?
That's just rude, y'all.
Even Dallas had something nice to say when we won:
With love from Dallas!!#HoustonStrong #WorldSeries pic.twitter.com/8BvBxalZS2

— TEXAS (@UTProbs) November 2, 2017
RELATED: Astros' World Series win has a romantic ending for Carlos Correa and his girlfriend
Thank you, Dallas! Truce until Sunday?
Houston Strong, y'all!