Despite the Lone Star's impressive brews and bustling craft beer industry, Thrillist once again robbed it of a coveted place in a top ten list of state beers.
In their All 50 States, Ranked by Their Beer, Thrillist ranked Texas in 16th place, behind Florida.
Florida, y'all.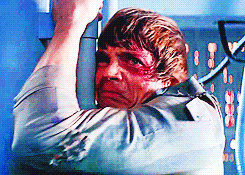 Though Texas may not be known for its beer yet, an explosion in craft breweries shows that may be changing.
In 2016, Texas earned the distinction of being the state with the 7th highest amount of craft beer produced.
With notable breweries like Rahr & Sons Company, Pedernales, Karbach and St. Arnold's joining long-running brands Shiner and Lone Star, the state's beer scene is becoming big enough to fit its Texas-sized reputation.
RELATED: Definitive ranking of all 50 states makes error, ranks Texas as #11
While Thrillist admitted both Lone Star and Shiner are worthy of taking the crown for best state beer, together they still weren't enough to outrank Missouri's Budweiser.
Despite what Thillist says, Texas beers are grabbing the spotlight these days, as the state continues to have one of the fastest growing craft beer industries.
As RARE previously reported, Shiner took a step onto the national stage to advertise their stellar brews, showing the nation how we do things here in Texas.
Up getting another Shiner Bock during our commercial in the Big Game? No fear. Check it out here. pic.twitter.com/JMo3vbpu1X

— Shiner Beer (@ShinerBeer) February 5, 2018
Let's cheers to Texas!
RELATED: Texas ranks 2nd on list of best U.S. states for food