Newly single "Flip or Flop" star Tarek El Moussa has some inspiring words of wisdom to share with any single people who are dreading spending the holidays alone, according to a recent interview with Us Weekly.
"Going through the divorce and separation was such a horrifying experience," said El Moussa, whose split from his wife and "Flip or Flop" co-star Christina was announced last December. "It tests your mental and physical strength and it's just such a painful thing and eventually, as time goes on as you work towards it, you get out of that pain and you see light at the end of the tunnel," he continued. "You realize that all the things that used to upset you or frustrate you or stressed you out before are so irrelevant. Going through something so traumatic makes you reevaluate life and really who you are and want to be."
Tarek admits his children — 7-year-old Taylor and 2-year-old Brayden — are his biggest priority, and he's still trying to navigate raising them in the face of inevitable fame and attention.
"I want to be the absolute best dad possible. Being 100 percent present and there for my kids," the 36-year-old TV star told the magazine. "A lot of times when you're in a relationship, a marriage, or a household, dads do certain things and moms do certain things, well now I'm on my own now, so it's kind of a blessing in disguise because I get to do everything."
RELATED: Actress Halle Berry is "done with love" following split from her boyfriend after just a few months
As the year comes to a close, El Moussa admits that the holidays can be a difficult for single people, but it's important to stay busy and keep yourself occupied.
"I have a new life. I'm with my kids 100 percent when I'm not with my kids I'm with my friends, I'm with my family, I'm doing holiday things, I'm going to events, so I don't get lonely at all," he said. "That's one thing I can say. I'm very, very active today and doing fun things and expanding my horizons and just getting out there."
But his festive advice for lonely singles didn't end there.
"All the people that are having tough times around the holidays I say, 'Go out there and treat yourself. Go buy yourself a gift that you want. Go get a new haircut that you want. Go spend a little money on yourself,'" El Moussa advised. "Beyond that, there are so many holiday parties and different parties out there. My opinion is go, get out there, talk to people, meet some new friends, do some new things, expand your group."
You heard the man!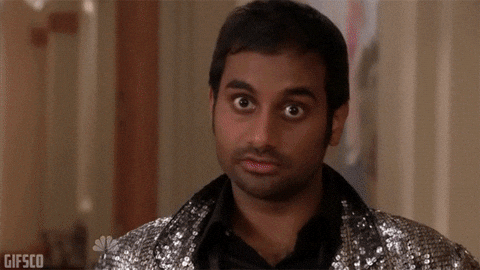 (Gif courtesy of Giphy)