Aussie movie star Olivia Newton-John recently appeared on the Australian version of "60 Minutes" and revealed she is using medical marijuana to ease her pain as she battles cancer for the second time. But Newton-John isn't the only celebrity to open up about being a cannabis user. Here's 10 other celebrities whose love for weed might surprise you.
10. Oliver Stone
Filmmaker Oliver Stone is a Vietnam vet who's never been shy when talking about his love of cannabis. In a 2012 interview with "CBS This Morning" he said of his time his time in Vietnam:
[Using marijuana] made the difference between saying human or, as Michael Douglas said, becoming a beast. I'm telling you, it's rough, and a lot of people in that platoon used it, not on the front line but in the back, to stay in touch with themselves. So, I look at that time in my life as really much of a life-saver.
9. Joseph Gordon-Levitt
In 2016, Gordon-Levitt appeared on "The Late Show With Stephen Colbert" and shared a story that involved him getting high with the aforementioned auteur Oliver Stone.
8. Morgan Freeman
In a (painfully awkward) 2003 interview with U.K. publication The Guardian, Freeman said he'd "[n]ever give up the ganja" and called it God's own weed.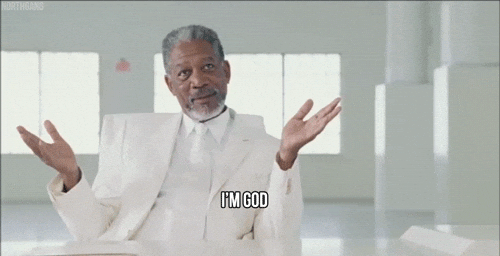 7. Jennifer Aniston
The former "Friends" star confessed to being an occasional weed smoker in a 2001 interview with Rolling Stone, saying, "I enjoy it once in a while. There's nothing wrong with that. Everything in moderation." Although she was married to Brad Pitt at the time, so that may have something to do with it.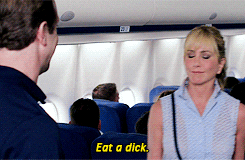 6. Lady Gaga
"I smoke a lot of pot when I write music. I'm not gonna sugarcoat it for '60 Minutes,'" Gaga said matter-of-factly to Anderson Cooper in an interview for "60 Minutes" back in 2011, also adding that she likes to knock back whiskey when she writes.
RELATED: Gordon Ramsay got a huge surprise when he asked to see a hotel owner's "fresh herb"
5. Leslie Mann
In a 2016 chat with Jimmy Kimmel, the actress told the late-night host about the time she used a juice infused with medical marijuana to help her sleep.
4. Larry King
When he appeared on an episode of "Conan" in 2014, King admitted that he's not fond of smoke — but he did agree to split an edible with Conan O'Brien and Andy Richter!
3. Richard Branson
Branson's love of cannabis shouldn't come as a shock. Branson claims Keith Richards himself first taught him how to roll a joint. "I was a late starter, in my early 20s, in a recording studio in Oxford. He was very patient with me," Branson told The Guardian.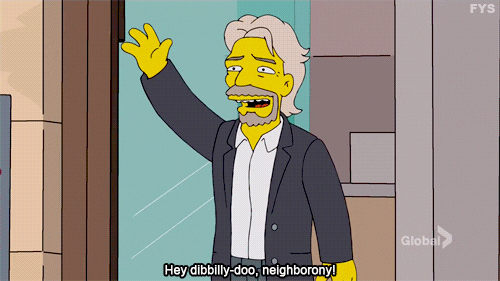 2. The Beatles
Everyone knows about the Fab Four's drug experiences because they wrote a bunch of songs about them. But did you know that it was Bob Dylan who introduced them to pot? Here's Ringo retelling the story to Conan O'Brien back in 2012:
1. Jennifer Lawrence
During an appearance on Bravo's "Watch What Happens Live," Lawrence admitted to smoking weed at the Oscars. "I saw my brother smoking out of a bong before one of the Oscars," she explained. When asked if she "took a hit," she replied, "Yes."
All GIFs courtesy of giphy.com