Things have certainly changed in the 38 years since Americans saw a solar eclipse like the one coming on Aug. 21.
On February 26, 1979, a total solar eclipse cast a shadow over the northwestern United States and passed over Washington, Oregon, Idaho, Montana, North Dakota and parts of Canada including Saskatchewan, Ontario and Quebec.
Here's what the world was like the last time we saw an eclipse like this.
Cher, Bo Derek, Janice Dickinson and Farrah Fawcett were the female sex symbols and fashion icons
https://giphy.com/gifs/farrah-fawcett-jaclyn-smith-kate-jackson-7uttAbk6T2uL6
Michael Jackson, Harrison Ford, Mel Gibson and Marlon Brando were the sexy guys.
Beer lovers rejoiced! Jimmy Carter's bill making home brewing legal took effect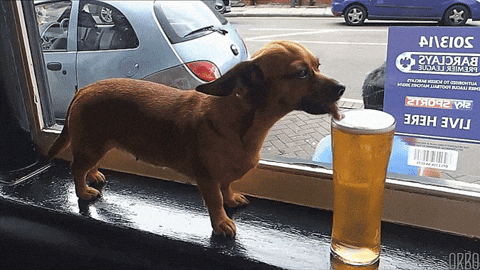 In 2016, there were more than 5,200 active craft breweries (including Microbrews and Brewpubs) in the US (via BrewersAssociation.org)
You could call a 1-800 number and listen to messages from "Star Wars" characters like Princess Leia, Luke Skywalker and Darth Vader
https://giphy.com/gifs/star-wars-luke-skywalker-gif-UCItYLaJ0If3a
The "Star Wars" franchise is still bringing in big box office dollars. The most recent film, "Rogue One: A Star Wars Story," grossed $1,056,057,273 worldwide.
The first Victoria's Secret stores opened
Until then, your mom had to walk five miles in the snow to the nearest JC Penny to buy underwear (probably).
The Pittsburgh Steelers won the Super Bowl over the Dallas Cowboys
https://giphy.com/gifs/vintage-football-cYY1UrO3CabFS
Terry Bradshaw was named the MVP and Bob Jani performed at the halftime show.
The most popular holiday gifts were Mattel's Intellivision, Milton Bradley's Microvision and Sony Walkman cassette/radio

Hatchimals were the most Googled and purchased toy in the holiday season in 2016.
Styx, Donna Summer, Barry Manilow, The Bee Gees and Billy Joel were some of the top pop artists of the year
Bruno Mars, Ed Sheeran, Imagine Dragons, Kendrick Lamar, and Shawn Mendes rounded out the top 5 on the Billboard Top 100 at the time of this publication.
The highest grossing film of the year was "Kramer vs. Kramer" starring Dustin Hoffman and Meryl Streep
https://giphy.com/gifs/dustin-hoffman-kramer-vs-I4zjAPUuxOU7K
The highest grossing in 2017 (so far) is the live-action "Beauty and the Beast" starring Emma Watson.
Popular baby names included Jennifer, Melissa, Amanda, Jessica, Chris, Topher, Jason and David
Today's most popular baby names include Emma, Olivia, Ava, Isabella, Liam, Noah, Lucas and Mason.
Wonder how things will be different the next time we see an eclipse like this!
Be sure to look forward to the eclipse on Aug. 21, and be sure to enjoy our Rare Eclipse Spotify playlist as well.
[protected-iframe id="a00066cd5fdd2cc5358845807a2257e8-46934866-65121066″ info="https://open.spotify.com/embed/user/wearerare/playlist/22AFZuacdclwsgAsh6Ya8F" width="300″ height="380″ frameborder="0″]
All Gifs courtesy of Giphy.com