This season of "Bachelor In Paradise" is really good at making us wait.
Seriously, three episodes went by before "Bachelor" Nation got a glimpse of a rose — after the initial rose ceremony was put on hold as production investigated that DeMario and Corinne debacle! But we got our ceremony, and four guys went home — more on that later.
In true "BIP" fashion, this rose ceremony had to be drawn out — and interrupted with a halftime show featuring President Trump addressing the nation — but when Monday's episode kicked off, tensions were high. This week, Adam from Rachel Lindsay's season arrived on the island, sans creepy doll, and celebrated with all of the dudes there. Seriously, the bromances in paradise are on fire this season! Of course, he brought a date card and, after sleeping on it, decided to invite Raven to go with him.
RELATED: The season premiere of "Bachelor In Paradise" brought the drama and tackled controversy in a big way
Cue the drama! Ben Z was immediately jealous and kept talking about how much he and Raven have in common, like the fact that they're both dog owners. Yes, that's about it. They both love their dogs. Adam and Raven seemed to have a perfectly normal first date, complete with margaritas and dancing in the Mexican streets, but when Raven got back to the house, she had a hard time choosing between Ben and Adam.
Then, finally, the moment we'd been waiting for all season! The rose ceremony was finally at hand!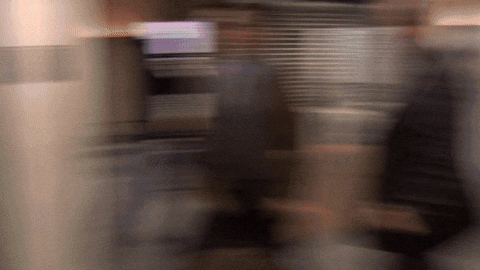 The weather threatened to cancel the whole thing, as the guys scrambled for last minute roses during the cocktail ceremony, but finally, it happened. Alex was so thirsty, basically begging for a rose from every woman. Robby was denied a kiss from Amanda. Iggy tried to use a prayer from the Torah as a seduction technique. Raven kissed Adam, and Dean told Kristina he wanted to slow down.
A look at the #BachelorInParadise cast! pic.twitter.com/u2rfi6rgjp

— Bachelor in Paradise (@BachParadise) August 3, 2017
Finally, the roses were handed out: Taylor to Derek, Jasmine to Matt, Alexis to Jack Stone, Lacey to Diggy, Danielle to Ben, Kristina to Dean and Amanda to Robby.
That meant Iggy, Alex, Vinny and Nick went home. See ya!
After a commercial break, we got a new castmate. Jaws dropped to the floor when Danielle L., aka D-Lo, arrived.
Actual footage of me when D-Lo walked in:
Just because I didn't know her doesn't mean the actual cast-offs from "The Bachelor" franchise didn't. The guys were borderline creepy staring at her, and she quickly took to Dean. Kristina wasn't having it. She had a date card, and obviously she invited Dean on the date. They went ATV-ing and talked about Nick Viall (I guess she was on that season) and Rachel Lindsay and shared a kiss. Boring. Moving on.
Back at the house, Kristina started whining about fickle Dean and not being able to read his mind or figure out what she wanted. D-Lo and Dean arrived back from their date, and Dean chatted it up with the guys about what he wanted to do.
RELATED: "Bachelor In Paradise" tackles racism and consent following DeMario and Corinne's on-set scandal
"Say yes to the dress," Diggy offered as advice. Not sure how that fit, but okay.
Dean pulled Kristina aside and admitted they had a "little peck" on the date, and the conversation had a good "ebb and flow." Somehow Dean convinced Kristina things between them were fine, and they sealed it with a pinky-promise kiss.
Sadly for Kristina, things were not good in paradise. As we are starting to see, Dean has 'fuck boi' tendencies, and as the group gathered to roast marshmallows, he brought a half watermelon covered in frosting with candles to celebrate D-Lo's half-birthday. I couldn't believe it! What was he thinking?! The group had no idea what was going on as he was doing this right in front of Kristina!
Kristina ran off upset and broke down into tears. Can you blame her? Five minutes ago, he was saying that things between them were great and made it seem like he barely liked D-Lo. The group took half-birthday shots, and Alexis comforted Kristina, who was bawling and saying she wanted to go home.
Tune in Tuesday night for more "Bachelor In Paradise" drama.
All GIFs are courtesy of Giphy.com.