YouTube
Hoverboards are all the rage these days and we totally get it. We're getting closer and closer to Marty McFly levels of futuristic bliss.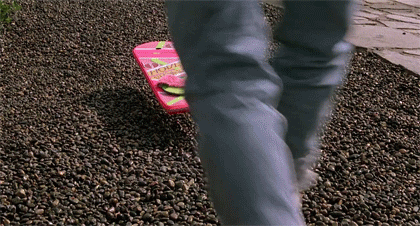 GIF source: http://michael-j-foxx.tumblr.com/
Unfortunately for many people — but very fortunately for those of us who love a good fail reel — hoverboards require a great deal of balance and agility. Qualities that absolutely nobody in this fail compilation possesses.
RELATED: The fails just keep on coming in this ultimate fail collection
FailArmy uploaded this video on January 26, 2016 and it has since garnered more than 7 million views on YouTube!