Flickr/Mike Lawrence
first date horror stories
Unfortunately for the singles among us, first dates are still the hurdle we must jump to dating happiness. While some first dates are wonderful and we part ways feeling like we're floating, other times we seriously consider buying a roomful of cats and swearing off the dating pool.
When Jimmy Fallon put out his call for a #WorstFirstDate hashtag, we figured that there would be some pretty uncomfortable memories on Twitter. However, we never could have expected them to be this bad.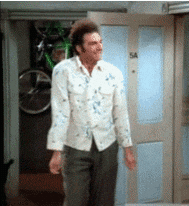 Some of the moments weren't painful, just unfortunate — take this woman who was set up on a blind date with a cop who recently gave her a traffic ticket.
Sometimes there were family members who made us laugh:
Some of the stories make you want to scream into a pillow:
RELATED: Forget Tinder ? there?s a new dating app coming to town, and it?s based on your DNA
And while it seems like it's absurd, some of these horrible first dates still wondered why they never got a call for a second date.
If you are thinking about a first date, here are a few tips that we'd say will definitely help you get to the second date — or at least won't have your date tweeting about how bad the date was:
Don't talk politics.
Don't talk about your ex.
Shower before the date; try not to smell like a dead fish.
Don't drink too much.
Don't talk about yourself the whole time.
Don't order the spiciest item on the menu.
Don't hit on anybody else.
Pay plenty of compliments — but don't go overboard.
Don't burp loudly.
Don't be on your phone the whole time.
Do these, and you may be fortunate enough to avoid Twitter infamy.