Facebook / Spoon University
(Facebook / Spoon University)
The rainbow food trend is going strong this summer and cookies cannot be left out. Tie-dye cookie chips are the perfect match for rainbow funfetti dip, both in looks and in flavor.
RELATED: These fluffy funfetti cookies are made with one ingredient you'll never guess
A simple sugar cookie dough pairs perfectly with cake batter flavored dip. Making both will surely brighten your day. Add some sprinkles for the ultimate color party.
Here's what you'll need:
For the cookie chips: 
1 roll pre-made sugar cookie dough, chilled
3 tablespoon flour for rolling
Gel food coloring
Aluminum foil
The full recipe from Spoon University will show you exactly how they are made.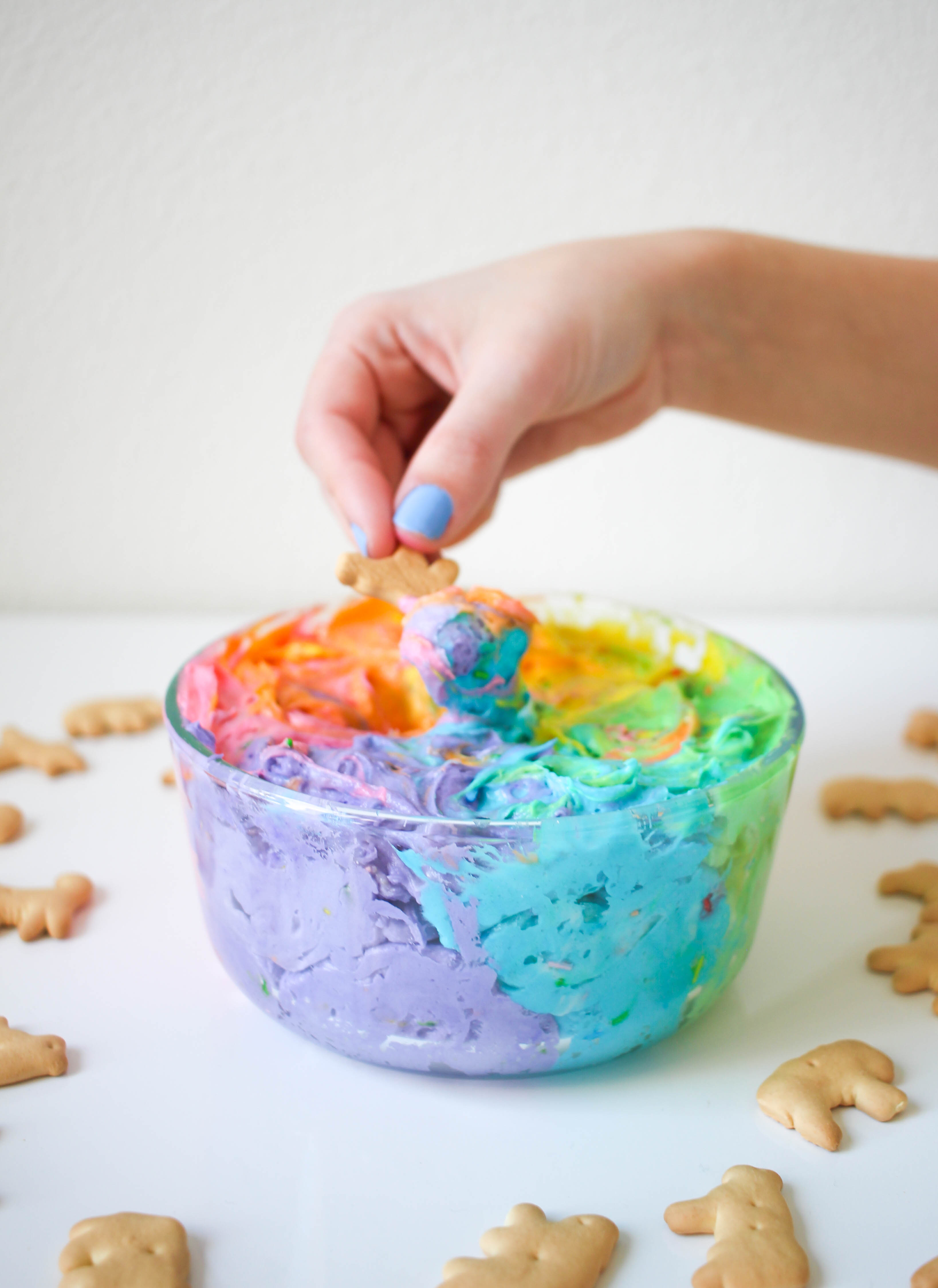 For the funfetti dip:
1 box funfetti cake mix
1½ cups low-fat vanilla yogurt
2 cups Cool Whip
1 tsp vanilla
Neon food coloring
Find the full recipe for this cake batter flavored dip on Twinspiration.