We're almost halfway through football season, and your go-to tailgate recipes may be getting as predictable as the win-loss column of your favorite team.
Although there's not much we can do to change the outcome of a football game, we can help make sure your next tailgate is a smashing success with this recipe roundup.
RELATED: This football shaped pizza is perfect for your next tailgate
We combed through the Travel Channel's "50 States of Tailgating Food" and picked a recipe to represent each of college football's five largest conferences. There are definitely some winners on this list!
Atlantic Coast Conference (ACC)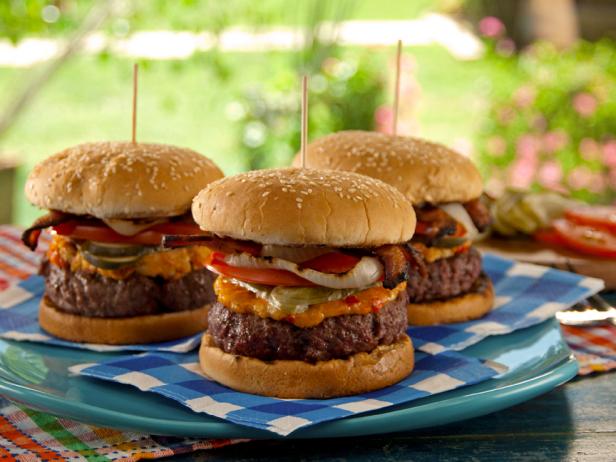 Winning recipe: pimento cheese bacon burger
Almost half of the teams in the ACC are in the Carolinas, and there's nothing more Carolinian than pimento cheese. Sure, you can spread it on any basic cracker or even on a hamburger bun, but we think you should give it the upgrade it deserves with this pimento bacon cheeseburger recipe by Bobby Flay. Substitute your burger buns with biscuits to add extra Southern flare.
Big Ten (B1G)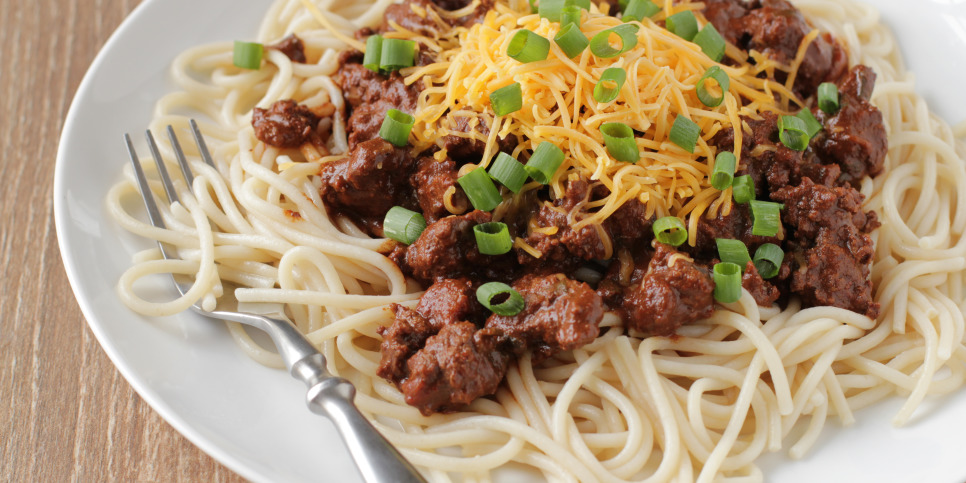 Winning recipe: Cincinnati chili
There is no denying that Ohio State is a dominant force in college football. We had to give a hat tip to their winning season by choosing Cincinnati chili as our recipe to represent the Big Ten. After all, what's not to love about pasta topped with meat and shredded cheese?
This copycat recipe of Ohio's beloved Skyline Chili will warm you up on a chilly (see what we did there?) fall day!
Big Twelve (Big-12)
Winning recipe: BBQ burnt ends
BBQ is serious business for many of the states represented in the Big 12, and there's often a competition between states' styles. Any type of BBQ is a clear tailgate winner, but we chose Kansas' burnt ends.
Crisp. Carmelized. Covered in sauce. Does it get any better?! You'll be the MVP of any tailgate with this recipe, especially if you're willing to put in the five hours required to make them yourself.
Try this awesome recipe from Jess Pryles.
Pac Twelve (Pac-12)
Winning recipe: chocolate hazelnut brownies
Apparently, most hazelnuts in the United States come from Oregon, and since no tailgate would be complete without a sweet treat, we've picked hazelnut brownies to represent the Pac-12 conference. Serve with ice cream and a little Nutella topping. Try this delicious recipe from Reluctant Entertainer.
Southeastern Conference (SEC)
Winning recipe: toasted ravioli
Missouri may not have the most successful football program in the SEC, but if you haven't had toasted ravioli, you're missing out on an incredible staple of the "Show Me State." Even though they are called toasted, they're actually deep fried. (On board yet? We thought so.)
Think of it as a riff on mozzarella sticks that you can make in about an hour. The Pioneer Woman shows us exactly how to make them.
RELATED: Good luck keeping your hands off this totally addictive fall harvest crack
Make your favorite or try 'em all! Don't be afraid to match up the dishes in a little friendly competition as your team plays.
[anvplayer video="4044248″]