Rare
Starbucks' Unicorn Frappuccino looks like the dreamer's delight. It's colorful. It's topped with a dash of pink and purple glittery powder. There's a whole lot of mysterious left for the eye's imagination.
So what is it exactly?
The Seattle-based company probably said it best in its tweet on Wednesday: "As rare as… a unicorn. The color-changing, flavor-changing #UnicornFrappuccino?here for a limited time at participating stores."
It's made with whole milk, mango syrup, creme frappuccino syrup and a blue drizzle. There is no coffee, and it's caffeine free.
The magical drink starts off with a sweet, charming flavor. Sip after sip, there is a fruity transformation ? mango, perhaps. Casual swirls of the straw will reveal that this Frappuccino not only changes in flavor, but also in color from purple to pink. It is truly a unicorn.
RELATED: If you?ve craving a sweet treat with your coffee, avoid these calorie-laden Starbucks snacks
The real surprise comes as the whipped cream and fairy powder melts into the drink.
Whoa, things just got really sour.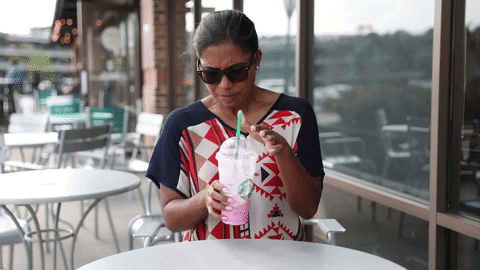 We're not the only ones who had to think hard about what we just tasted.
Do we hate the Unicorn? Do we love the Unicorn? Well, it's interesting, but it ultimately depends on the drinker.
The Starbucks Unicorn Frappuccino is available from April 19-23.