Making salad dressing at home is easier than you think and usually cheaper than the store-bought versions.
They might not keep as long as the bottled kind, but that's because they aren't stuffed with preservatives. Packaged dressings are notorious for high preservative content because they are made to be shelf-stable for many months. It's so easy to eliminate those pesky chemicals from your diet by making your own dressings.
RELATED: Learn to make best-ever versions of these 5 classic dips
It might sound overwhelming, but it's actually pretty easy once you get the hang of it. You just need a few simple ingredients to create all these classic combinations.
Plus, once you've got the basics down, you can alter them to fit your tastes and dieting goals. A fatty dressing can quickly run up the calories in a salad, but it's easy to cut back without sacrificing flavor if you've got a good handle on the basics.
Ranch
The Pioneer Woman gives very detailed photo instructions for each step. She uses plenty of fresh herbs to give the mayonnaise base a robust flavor, but you can always use dried herbs, if that's what you have on hand.
Another pro tip from The Pioneer Woman — add salt to the garlic as you crush it. She says this will help release more of the flavor.
Here's what you'll need:
1-2 cloves garlic
1/4 cup fresh parsley
2 Tbsp fresh chives
1 cup mayonnaise
1/2 cup sour cream
1-2 cups buttermilk
dash of salt
seasonings added to taste — white vinegar, Worcestershire sauce, fresh dill, cayenne pepper, paprika, fresh or dried oregano, hot sauce
See a photo of every step of the process and find the full instructions on The Pioneer Woman.
Italian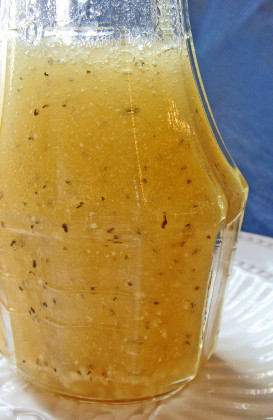 Essentially an oil and vinegar dressing, the Italian vinaigrette is easy to make and can also serve as a base for other dressings. Simply add different spices to easily change the flavor.
Here's what you'll need for this classic:
3⁄4 cup vegetable oil
1⁄4 cup cider vinegar
2 tbsp water
1 tsp minced garlic
2 tsp sugar
1 1⁄2 tsp salt
1⁄4 tsp pepper
1 tsp grated Parmesan cheese
Find the full recipe on Food.com. Letting this dressing sit for a few minutes on the counter or a few hours in the fridge will really bring out the full flavor of the ingredients.
Honey mustard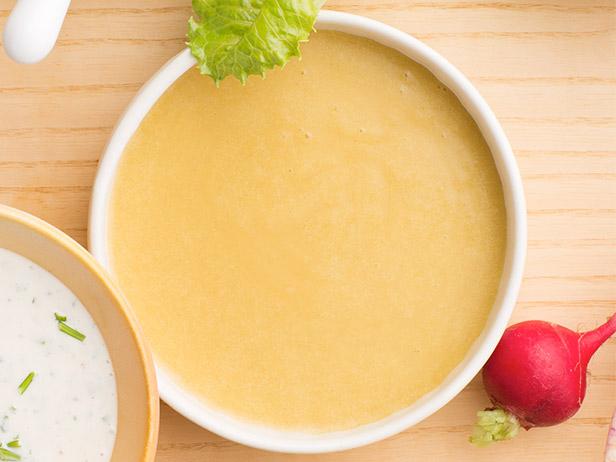 Possibly one of the easiest creamy dressings to make, the recipe is practically in the name. All you need is the honey and the mustard plus just two other ingredients.
This classic honey mustard recipe comes straight from Food Network.
Here's what you'll need:
1/4 cup plus 1 tablespoon Dijon mustard
1/4 cup honey
1/4 cup cider vinegar
1 1/2 tsp kosher salt
1/4 cup plus 2 tablespoons vegetable oil
Caesar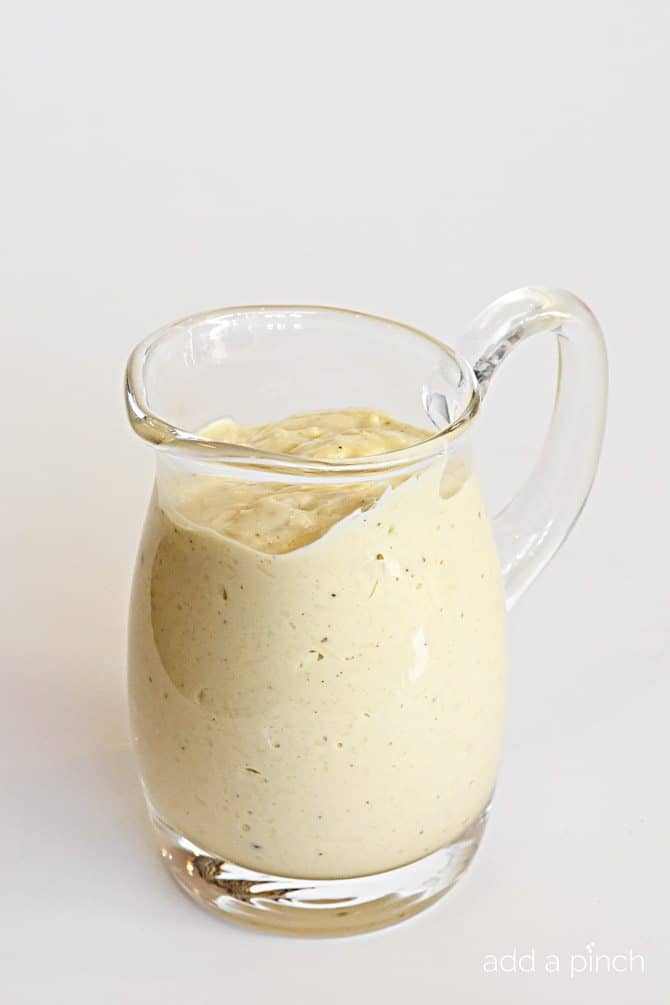 Caesar is one of the most complex dressings, combining a variety of flavors, including mustard, lemon, and anchovies. Traditional Caesar uses whole anchovies and raw egg yolks whipped perfectly, which can be a tedious process.
This recipe from Add a Pinch is much easier because it subs mayonnaise for the whipped egg yolk and anchovy paste instead of dealing with the whole fish. Although it takes a few ingredients; you won't be sorry you took the time to make this at home.
Here's what you'll need:
2 tbsp lemon juice
1 clove garlic, minced
1 tsp Worcestershire sauce
1½ tsp anchovy paste
1½ tsp Dijon mustard
1 cup mayonnaise or Greek yogurt
½ cup finely grated Parmesan cheese
¼ tsp salt
¼ tsp ground black pepper
Find the full recipe on Add a Pinch.
Balsamic vinaigrette
Balsamic vinaigrette dressing is great because it can double as a tasty sauce. Toss some cooked vegetables in this dressing and your life will never be the same.
Balsamic is a sweet vinegar, so this recipe from Barefeet in the Kitchen calls for honey to compliment that flavor and Dijon mustard to contrast.
Here's what you'll need to get started:
2 tbsp honey
1 tbsp Dijon mustard
1/2 tsp fine sea salt
1/2 tsp freshly crushed black pepper, finely ground
1 large garlic clove, minced
1/4 cup balsamic vinegar
3/4 cup extra virgin olive oil
Blue cheese
A tangy dressing packed with its signature stinky blue cheese, this recipe will definitely show off your salad skills. Even if you're not a fan of the flavor, it's always good to have a recipe like this on hand for parties. Plus, it makes the perfect dip for buffalo wings.
1/3 cup milk
1 tsp white vinegar
5 ounces blue cheese, crumbled
1/3 cup + 1 tbsp sour cream
1/4 cup mayonnaise
4 tsp white wine vinegar
1/2 tsp granulated white sugar
1/4 tsp garlic powder
1/8 tsp freshly ground black pepper
dash of salt
Thousand Island
Perfect for salads and sandwiches, this classic is made from common kitchen ingredients. Though every burger place calls it "special sauce," it's pretty easy to make. The special ingredients are not so secret: ketchup and mayo. Here's an easy recipe from Kitchen Treaty.
Here are all the top-secret "special" ingredients:
1/2 cup mayonnaise
2 tbsp ketchup
2 tbsp sweet pickle relish
2 tsp finely diced onion
1/4 tsp finely minced garlic
1 tsp white vinegar
1/8 tsp salt
2-3 dashes hot sauce (optional)
With these classics in your recipe box, you'll never be without the perfect condiment!