To some teenagers, summer means endless amounts of pool time, staying up late, and doing pretty much nothing throughout the day. Yet, for Ellie Yeater of Williamstown, WV, it's the opposite. She decided to spend her summer break renovating a 1974 Wilderness camper into her very own "glamper"!
Yes, you read that right. This 14-year-old decided to "glamp" in the wilderness, making camping a bit less rustic and a lot more glamorous. To those of you who are not aware of what glamping is, it is short for glamorous camping. It has become a new trend among millennials who want to explore the outdoors but also want to be comfortable while doing it.
Usually, glamping includes a framed shelter. Where one is set up in a natural environment within the great outdoors, with modern amenities such as a refrigerator and electricity. It is also within just a few miles from "civilization" like attractions and restaurants. In other words, it's the great American dream. It involves luxury camping, air conditioning, fancy linens, cozy bedding, all while avoiding any wild animals.
Ellie Yeater
According to the teenager's mother, Lori, Ellie saved up around $500 from birthday money and chores to buy and refurbish a camper. Wanting to experience 'luxury camping' and vintage trailers, Ellie found the camper in a local ad. She then bought it for $200. The teenager used the remaining $300 to purchase floor, paint, fabric, and decor for renovations. Ellie did have help from her dad with buying the rubber roll for the roof and the wood.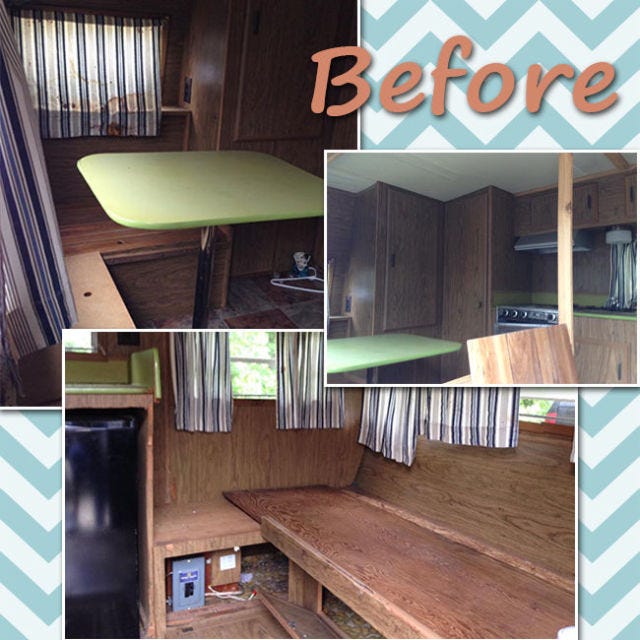 As soon as they began renovating it, Ellie knew that the camper had to be gutted, cleaned, and repaired before starting with the decorations. She decided to learn some simple carpentry skills from her grandfather Lawrence. The went on to paint the camper's exterior in "Mystic Sea" using Anti-Rust Armor for Valspar. Throughout the summer, Ellie would collect things she liked for the glamper and find inspiration on Pinterest for the decor.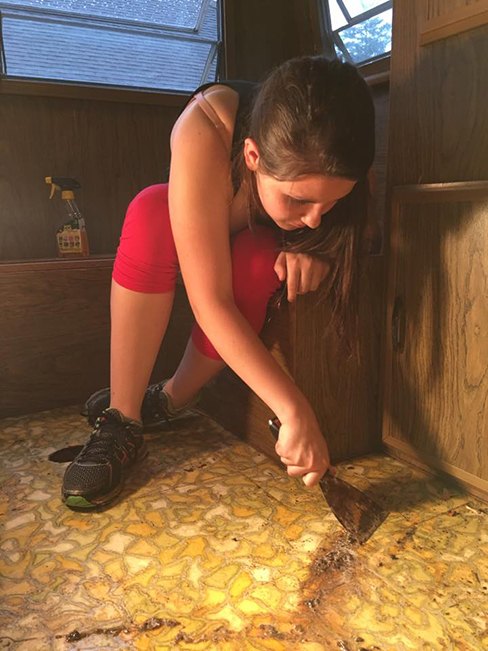 It's safe to say you can see all of Ellie's hard work, full of positive affirmations and a lot of personalities. Ellie said the only things she was missing were extra decorative items, and an air conditioner, which she is trying to save up for. If you ask me, that's pretty impressive, I guess everyone has their own different glamping experiences, huh? I'll take watching a sunset while enjoying the wonders of glamorous camping and a comfy mattress any day.
This post was originally published on July 29, 2020.