Stack Commerce
Whether a new girlfriend or a longtime wife, every woman appreciates receiving a gift here and there as a sweet sign of affection from their significant other. Of course, they may not always be the easiest to shop for. With Valentine's Day fast approaching, we've rounded up six fantastic gift ideas in The Rare Shop that the woman in your life will love.
Teleflora Valentine's Day Special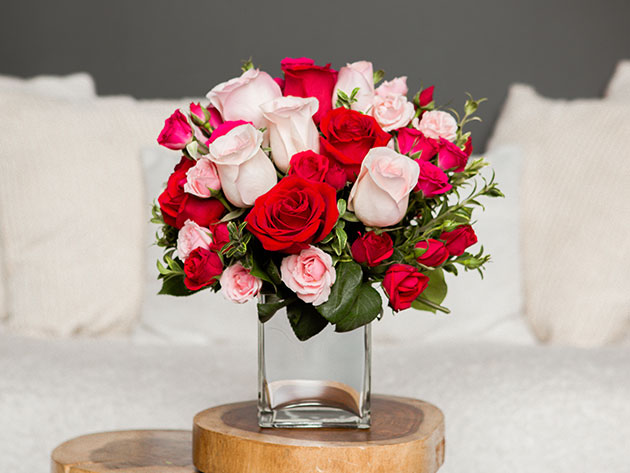 With the Teleflora Valentine's Day Special, you can gift your sweetheart a beautiful bouquet of flowers no matter if it is being sent down the street or across the country.
Teleflora offers gorgeous, hand-arranged bouquets and fast, reliable delivery by local florists located in the US and Canada. Meaning, you have a vast selection of delicately crafted bouquets to choose from, and you can rest easy knowing your flowers will reach her on time. Plus, because a local florist handcrafts every order and delivers them in a vase, the flowers are ready to be enjoyed immediately.
Buy Now: $20 for $40 of credit (50% off)
Know the type of wine the love of your life loves? Well, with Winc Wine Delivery, you can make sure she enjoys Valentine's Day with the primo wine she adores!
Just visit Winc's website and choose from an extensive collection of high-quality bottles to perfectly match her tastes. But, what if you are not 100 percent sure of what she likes? No problem! Head on over to Winc's website and answer a few simple questions. Then, Winc's wine aficionados will use your answers to handpick exciting, quality blends and deliver them right to your door.
Not only will you give your gal mouthwatering vino from around the world for half the price, but you may also learn a thing or two. Each bottle comes with flavor notes, vineyard backstories, and food pairing ideas to put this wine experience in a league of its own.
Buy Now: $26 for your first four bottles, reduced from $52 (50% off)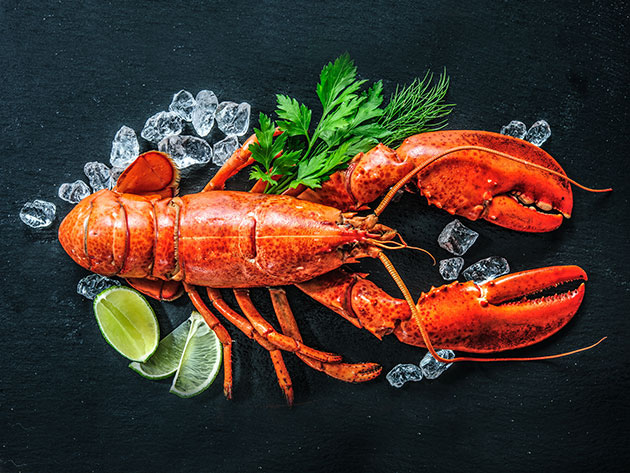 Struggling to think of what your Valentine may want this year? How about sending them some delicious lobster — better yet, cooking up a nice seafood dinner for the two of you to enjoy together? With Get Maine Lobster, you can get four fresh Maine lobsters delivered to your home for a creative, unique, and delicious Valentine's Day present.
There is nothing like the sweet, ocean-fresh flavor of live Maine lobster. With this deal, you get four 1.1-lb to 1.2-lb lobsters delivered straight to your Valentine's door. Plus, it's guaranteed they will be fresh because they're hand-selected daily! So, even if you can't buy and prepare them yourself on Valentine's Day, you can still send them off as an incredible present.
Buy Now: $89.99 for four lobsters, reduced from $179.99 (50% off)
Free Bottle of Wine From Wine Awesomeness with Membership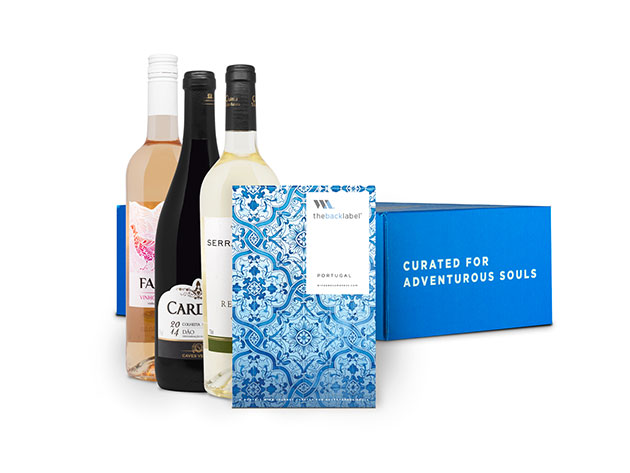 What could compare with four handpicked bottles of wine delivered to her door? How about a Free Bottle of Wine From Wine Awesomeness and a specialized box filled to the brim every month for the adventurous wine lover in your life!
Wine Awesomeness is all about discovery. Every month takes members to a new wine region from around the world or explores fun themes, like brunch, to create their own version of a wine club. Once a month, she will receive a magic blue box that is packaged with amazing goodies. Not only will she get a unique wine every month, but she will also receive a magazine full of tasting notes, recipe pairings, and playlists suggestions delivered straight to her.
And to kick things off, you can get her a free bottle of wine right now with a membership to Wine Awesomeness. So, make this Valentine's Day the start of her wine-sampling world tour!
Buy Now: $0, reduced from $15 (100% off)
Collage.com Custom Holiday Gifting
Nothing says, "I love you" quite like, well, however you say it to one another. Collage.com lets you customize products with your own unique images and designs so you can give your significant other an extra special message every time she pours her coffee. Or lays down her head to go to sleep. Or starts a Netflix binge on a rainy day.
Collage.com has more than 50 products you can customize with your images, and right now you can get $100, $150, $200, or $250 of credit for up to 78% off.
Buy Now: Credits start at $24.99 for $100 of credit (75% off)
The Bouqs Deluxe Bouquet: Valentine's Day Special
With The Bouqs Deluxe Bouquet: Valentine's Day Special, you can surprise your loved one with $50 worth of gorgeous, hand-picked flowers for just $29.99.
These eco-friendly bouquets are sustainably sourced from local farms, or delivered on demand from an artisan florist in as little as two hours. This deal gets you $50 of credit so you can browse a curated library of best-sellers to find the perfect bouquet for her and make this Valentine's Day one for the memories.
Buy Now: $29.99, reduced from $50 (40% off)