In only a few short weeks, you'll start the annual debate with yourself about how many boxes of Girl Scout cookies to buy. If you have been patiently waiting all year and just can't make it any longer, try these copy-cat recipes until the real thing hits the streets.
Caramel DeLites/Samoas
The caramel, coconut, and chocolate treat is a little time consuming to make, but it will be worth it as soon as you take that first bite. Frugal Antics has a recipe that combines the best of all those knock-offs you've been pinning.
Thin Mints
Everybody's favorite combo of chocolate and mint. How do they make them so good? Try your hand at recreating them with this recipe from Mel Bakes Things.
Peanut Butter Patties/Tagalongs
Homemade Tagalongs are a dream come true for the peanut butter and chocolate lover who can't wait for the scouts to start selling. This recipe from A Dash of Sanity will definitely keep you sane while you wait.
Shortbread/Trefoils
The original Girl Scout cookie was a shortbread cookie and the Trefoils continue the legacy well. Dough and Batter shows us how to make them taste and look like the ones in the blue box.
Do-si-dos/Peanut Butter Sandwich
The Girl Scouts totally crush it in the peanut butter category between these sandwich cookies and the Tagalongs. If these are your faves, Savory Sweet Life will show you how to make them so you don't have miss them for another day.
Cranberry Citrus Crisps
The Cranberry Citrus Crips were recently added to the lineup as a whole grain option. Cranberry orange shortbread is a classic cookie that's uber delicious, so its no wonder the scouts have picked them up. Try your own at home before they hit the stands with this recipe.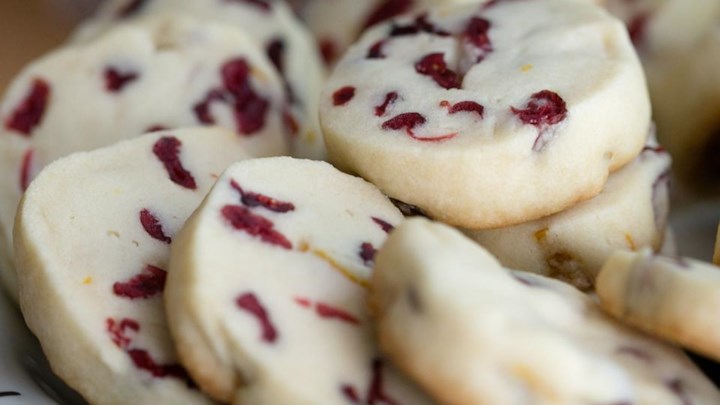 Lemonades
The Lemonades, a lemon shortbread sandwich cookie, have been around for a while, but this year they are only available in certain areas. Check if you can get them in you neighborhood here. If you can't, recreate it at home with this recipe by Brooke McClay on Babble.
Rah-Rah Raisins
These oatmeal raisin cookies also have Greek yogurt drops in them and whole grain, so they are slightly healthier than some of the other options. There aren't many copy-cat recipes out there, though this cookie could be easily adapted from a traditional oatmeal raisin cookie recipe. We did find one knock off recipe from Recipe 4 Living, so you don't have to guess.
Savannah Smiles
Savannah Smiles are a tasty lemon cookie rolled in powdered sugar, similar to a wedding cookie. They were known as "Lemon Coolers" in a past life. Baking Bites shows us how to make them from start to powdered sugar finish.
Thanks-A-Lot
Formally known as the "All Abouts", these chocolate dipped shortbreads are simple but not lacking in flavor. Recreate them with this recipe from Chef Mom.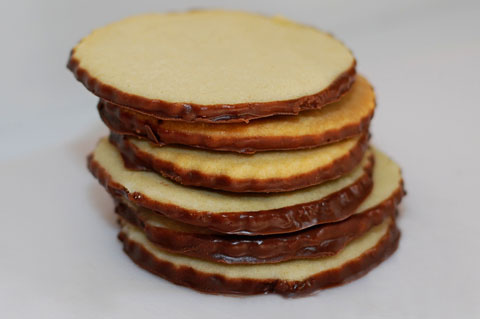 Toffee-tastic
A gluten-free cookie, the Toffee-tastic, was introduced just last year and proved to be super delicious. Buttery shortbread with toffee bits is easily recreated with this recipe by Gluten Free on a Shoe String. The recipe also has instructions for several other types of shortbread. So you can make cookies similar to Trefoils and a lemon glazed variety that would be a great gluten-free version of the Lemonades, too.
Trios
Trios are another new gluten-free variety added in 2015. An oatmeal cookie with chocolate and peanut butter is definitely a great addition to the cookie family. This copycat recipe is gluten-free too, if you use GF ingredients.