Believe it or not, you may have a closet in your house you never knew about.
If you have a staircase, chances are, you've got some dead space hidden underneath those stairs. Sometimes, builders will tuck a bathroom or closet under there, but if you don't have one, you probably have the space for it, hidden behind some drywall.
RELATED: These 10 hacks will help you keep your house clean all the time
Check out these five creative ways to reclaim that space. It may take a little work, but you'll add some valuable square footage in what can often be the messiest area of the house.
Dog crate
The space underneath the stairs is the perfect place to create a home for your dog (or cat). It'll keep your pet cozy and your hallway dog-toy free.
The Rodimels family blog shows us exactly how they opened up the wall to create an adorable doggy home.
Book nook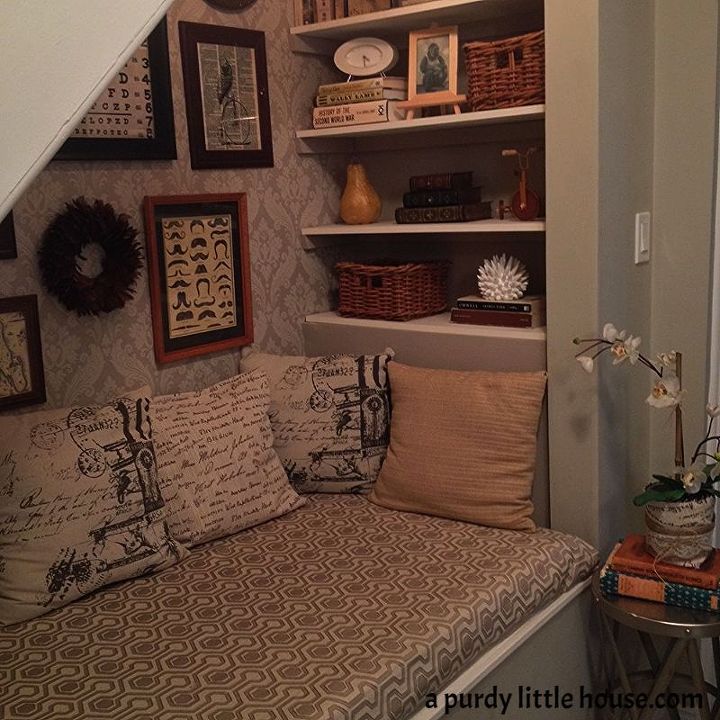 Who doesn't want to curl up in this cozy space? Plus, it makes great storage for books, so you don't have to worry about keeping them elsewhere. As a bonus, the bench offers storage too. Find the full instructions on Hometalk.
Storage shelves
Sometimes, all you need is a few more shelves to hold all your odds and ends.
Why not create built-ins under the stairs? You won't have to sacrifice square footage in a room and you'll still get the storage space you need. Find out more from Better Homes and Gardens.
Mud room
If your house doesn't have a coat closet, turn your stairs into the perfect place to store the day's odds and ends.
Coat hooks allow kids to easily hang up their clothes rather than throwing them on the furniture. Storage bins keep backpacks and school supplies organized. Adding some extra shoe storage would be easy, too.
Boston Design Guide offers some dreamy inspiration.
Playhouse
A staircase creates a perfect nook for a playroom — and even better if you turn it into a miniature house.
How adorable is this tiny play space? Read the story of how this cute clubhouse came to be on Mossy.
[anvplayer video="4046492″]