Growing up everyone wanted to be a successful billionaire and own a mansion. We would go around, playing the M*A*S*H game, hoping the number would land on that "M" because we actually thought that is how life works. The number you chose will land on a letter, and BOOM, that's it, you are the owner of a perfect, already furnished mansion. Unfortunately, I am here to be your reality check and tell you that the chances of you getting a house due to a paper game are quite slim. But, there are other alternatives to getting a mansion, and today is your lucky day!
The mansion of your dreams is here, because this Charleston Historic Estate is the fixer upper of you've been waiting for! Someone call Chip and Joanna, ASAP! The Fenwick Hall plantation is the perfect low-country home, with tons of acreage, rich history, antique furniture, and intricate designs throughout. The residence is just a few miles away from Downtown Charleston. The cost, you ask? Oh you know, only $8.875 million dollars, nothing too out of the ordinary. (Totally just kidding!)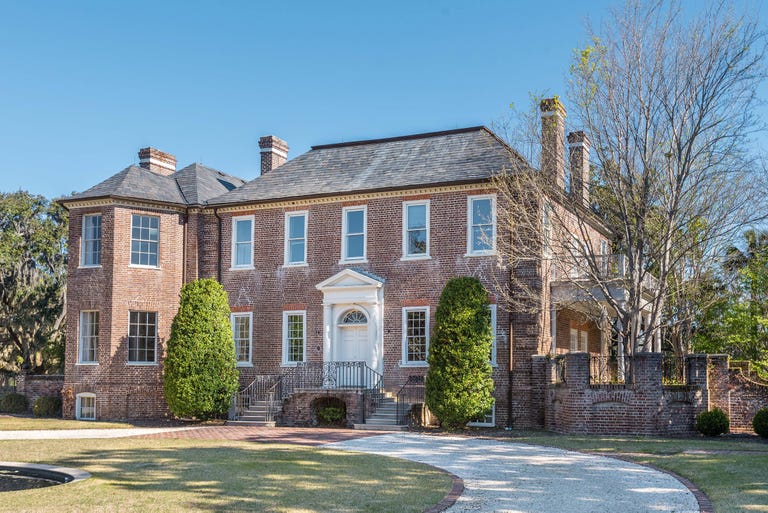 Outside the John's Island residence, you can find lush gardens and a driveway lined up with ancient Grand Oak trees, and more than 50 acres of land. The property is listed by Patricia Byrne of Handsome Properties, Inc., and features four main structures: a modern kitchen house with fine antiques, the main manor, a renovated guest cottage, and a converted carriage house.
The residence totals 7,818 square-feet and includes five bedrooms, 4.5 bathrooms, 13 fireplaces, and plenty of original material and features dating back to 1730. In all honesty though, who really needs 13 fireplaces? That's a little bit to excessive for my taste. Tear those down and build me a bookcase! That's where the party is at, Belle knows what I'm talking about.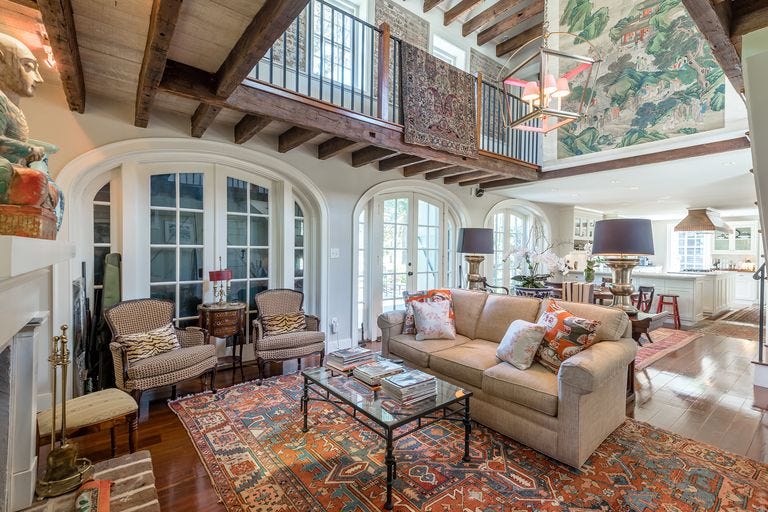 The home was originally commissioned and built for John Fenwick and his future wife at that time, and was later used by the British during the Revolutionary War. After that, the residence was a field hospital used by the Union in the Civil War. It's no surprise it is now on the National Register of Historic Places. I wonder if there are any ghosts around the area? Surely there have to be some spirits floating around there.
The manor does need a little update to make it livable for a family, or to be open to the public as a museum, but the rest of the buildings on the property have been well-kept. Your budget? Well, according to Southern Living, you are probably looking at $1.5 million in renovation budget. The ultimate fixer-upper, if you ask me.
What do you say? Are you up for it? Time to gather up that loose change.